Just weeks ago, the culmination of months of dedicated work and painstaking effort went on display as the "Tree of Life" mosaic was unveiled to the Galilee Medical Center's guests. Designed by artists Joanie Rothenberg (Indianapolis) and Yael Buxbaum (Israel).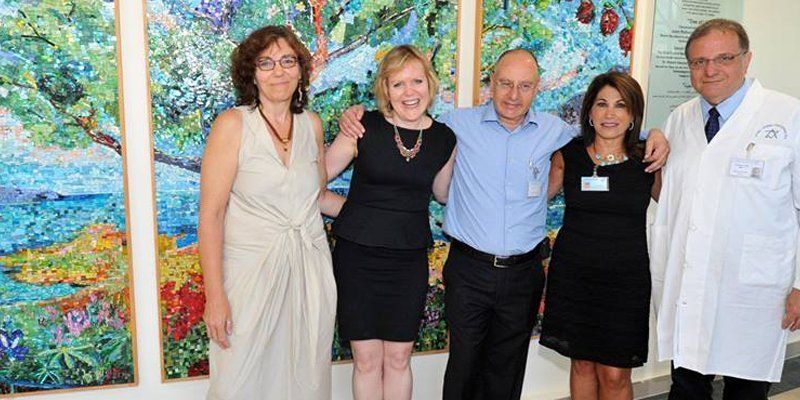 Created in three separate panels, the finished piece constitutes the collaboration of hundreds of staff, patients, visitors and volunteers to the Medical center as well as local community leaders and special guests whose work is seen in the middle panel flanked by two additional pieces created through the work of Partnership2Gether community members.
This immense undertaking took on the true nature of the partnership in which GMC has been an active participant for many years as it spanned continents and many communities, reaching out to Jews, Muslims, Christians and Druze to take part in the permanent piece which is featured in the primary entrance hall of the new Women's Health Wing, set to open in the coming days.
As the busiest delivery room north of Tel Aviv, Galilee Medical Center expects to welcome thousands of new babies into the world in this space in the first year alone.