American Friends of Galilee Medical Center (AFGMC) Board member Peter Wells is a passionate and long-serving professional in the Jewish community.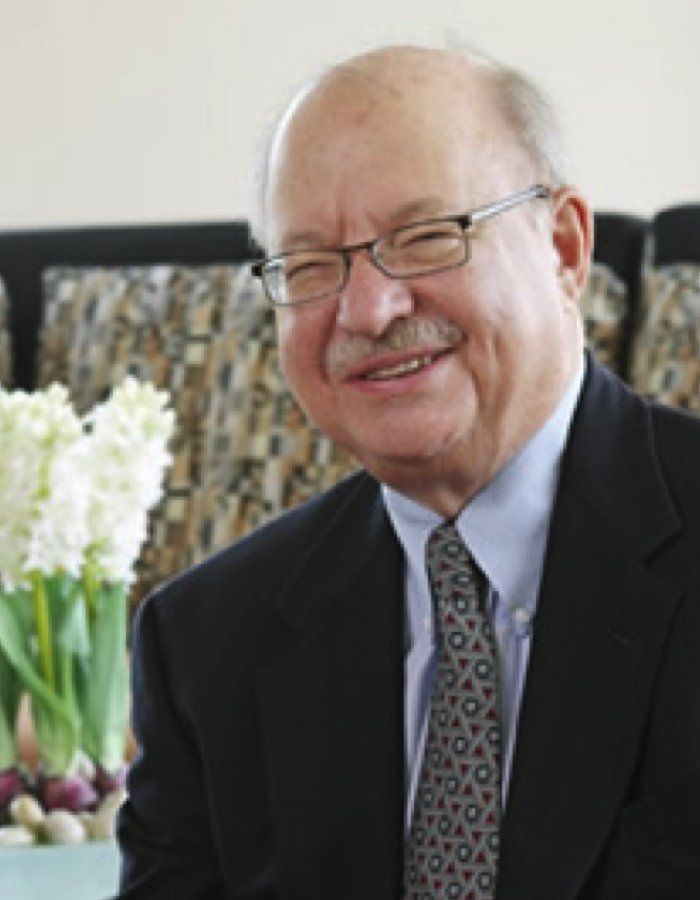 Having served as Executive Vice President of the Jewish Federation of Greater Dayton, Ohio, from 1978 until his retirement in 2011, Peter has dedicated his life to the vitality of the Jewish people in the US, Israel and beyond. Peter was introduced to the American Friends Board of Galilee Medical Center as it was forming in 2010/11 by fellow Board member Alan Engel as well as by Board President Zoë Riekes.
While Peter joined the Board of AFGMC at its inception, Peter's connection to the Galilee Medical Center goes back to the 1978 creation of Project Renewal, "a partnership between the Jews of the State of Israel and the diaspora[1][i]" which has evolved into today's Partnership2gether Peoplehood Platform (also known as Partnership2Gether or P2G)." Referring to this initiative, of which the Hospital is a beneficiary through its partner city of Dayton, OH, and The Jewish Federation of Greater Dallas, Peter says, "I was on the ground floor…we brought doctors [from Galilee Medical Center] to the States early on with the support of the Levin Family Foundation." Peter was moved by what he saw as "the excitement of our doctors and their doctors learning from each other."
People to people connections have been a motivating force in Peter's deep legacy to the Jewish community. When he arrived in Dayton, Peter led a transformational effort to improve and expand services to the elderly (Covenant House) and comprehensive social and family services, preschool care, Jewish education, and community relations. A pivotal moment in Peter's service came during the outbreak of the Yom Kippur War during which time he worked day and night with staff and volunteers to raise emergency funds for Israel. "There was such an outpouring of people. Social Security pensioners were coming in with their checks. People were coming in day and night. People literally borrowed money to save the country.[2]" Peter was at the frontlines again when the movement to free Soviet Jewry took place – he was charged with organizing major rallies in the community and helped make Dayton's delegation to the 1987 March for Soviet Jewry in Washington possible. The Dayton community was ultimately able to absorb 250 Soviet Jews.
Peter's commitment to justice is rooted in his personal story: his parents escaped Vienna just after Kristallnacht and he himself was born in a refugee camp. Peter's family settled in Queens where both his parents were known for their tireless support for fellow community members. While a sociology and political science student at Hunter College (NY) Peter volunteered in efforts for church-state separation, academic freedom, civil rights and political organizations.
Upon his retirement, Peter served as a mentor, teacher, and – when needed – diplomat. This focus on personal connections carries over to Peter's appreciation of Galilee Medical Center: "In addition to improving health care in the [Galilee] area the Hospital plays an important role in building a strong community. It takes outreach and engagement…" To that end, Peter is proud of the role GMC has played in saving the lives of hundreds of Syrian refugees over the past several years and is optimistic that these acts of good can lead to peace. "We can't talk too much about what we're doing for the Syrians…I'm an idealist [and] they [Syrian patients] will always remember…it will be hard for them to push it out of their minds."
Peter credits his wife Joan with being his source of strength. They now live in Sarasota, FL, from which Peter continues to serve in leadership capacities in numerous professional organizations. Peter has served on non-profit boards both in Dayton and nationally. He has been recognized by NCCJ, received the distinguished service award from Association of Jewish Community Organization Professionals (now known as JPRO Network ) and an honorary doctorate degree at Hebrew Union College. Peter is currently serving as an independent consultant to nonprofits and individuals regarding strategic processes (including planning and governance, fundraising and planned giving). Peter served as senior consultant for the Jewish Community Legacy Project, serves on the Board of Save a Child's Heart. Peter served as a member of the Levin Family Foundation Board from 2007 – 2014. Peter is on the Board of The Jewish Federation of Sarasota-Manate