Source: GMC Facebook feed dated Nov 17th, 2021 at 1:57 pm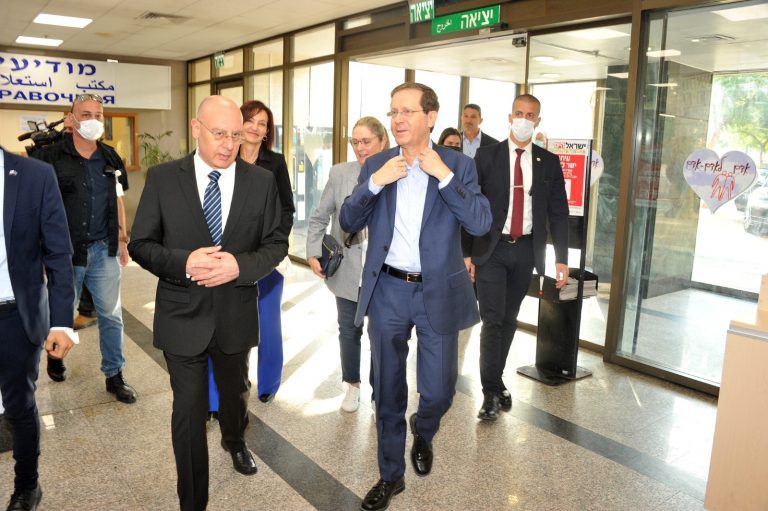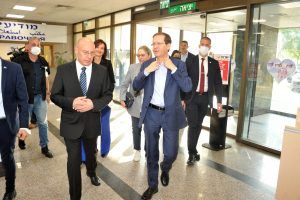 President Isaac Herzog and his wife Michal visited the Galilee Medical Center today, the president's first visit since taking office to any health care system or hospital in Israel. The president and his wife initially attended a small meeting with the medical center's director, Professor Masad Barhoum, his wife Dr. Marie Nofi-Barhoum, and members of the Board. Prof. Barhoum told the president about the medical center's dramatic development and growth, and emphasized the many challenges that lie ahead as well.
Afterwards, in the medical center's auditorium, President Herzog addressed Prof. Barhoum; Raya Strauss-Ben Dror, the President of the hospital's Friends Association, and Ronen Marley, the mayor of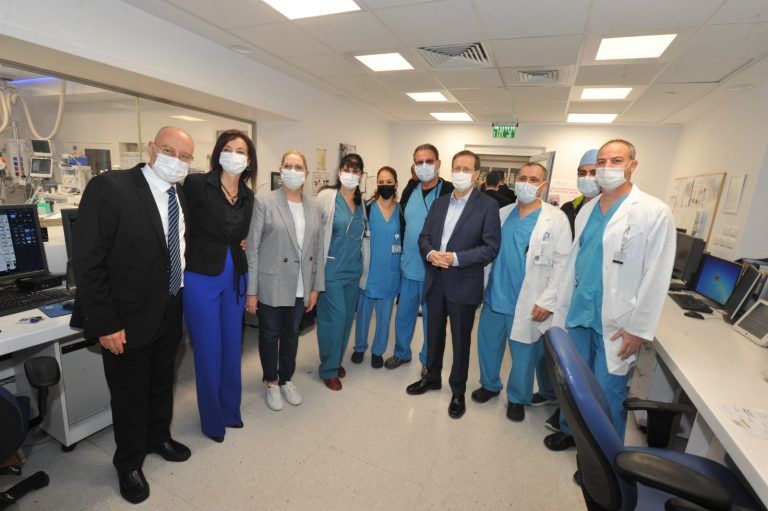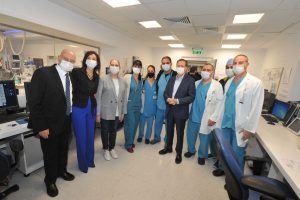 Nahariya, along with staff members and more, and strongly spoke out against the phenomenon of violence in hospitals. He said that it is not possible for a place where people go to receive life-saving treatment can at the same time become a life-threatening place. He also praised the medical center for its sacred work, saying: "You are proving that a relatively small medical center can make a big difference. At the same time, there are healthcare gaps in the northern region that must be closed and I pledge to try to help."
He dedicated his concluding remarks to Prof. Shaul Shasha, who ran the hospital for 20 years and recently passed away.
During the visit, Prof. Barhoum and Strauss-Ben-Dror presented the President of the State of Israel with a certificate of appreciation from the medical center, for his brave friendship, concern and strengthening of the medical center for the well-being of Galilee residents. President Herzog's visit concluded with a tour of the child development department and the brain cauterization unit.
Prof. Barhoum: "I thank President Herzog and his wife for their heartwarming visit."