Rosh Hashanah 2018/Tishrei 5779
Dear Friends:
As we prepare for the Jewish New Year, please join us in celebrating life, and all of the people that are affected by the inspirational care of the warm and dedicated staff at Galilee Medical Center.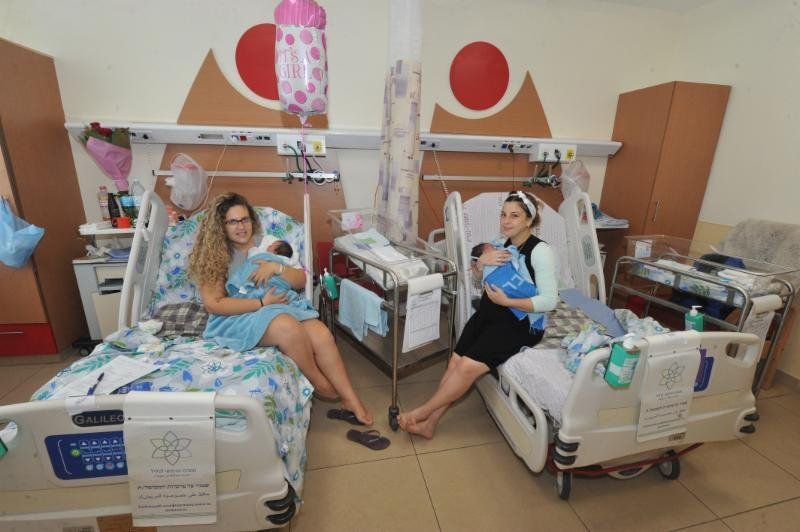 Double the family excitement and joy in just 17 minutes at Galilee Medical Center! Arlette Ifergan and Chen Ben Shushan, sister-in-laws from Nahariya, were pregnant at the same time and gave birth 17 minutes apart. Then they shared a double room so family and friends could visit them together. Both women delivered their third child: Arlette has two daughters and gave birth to a boy and Chen has two sons and gave birth to a girl. Congratulations to Arlette, Chen and their families who welcomed their bundles of joy to the world this week @ Galilee Medical Center! Thank you for giving us the honor to share your most special moments with us.
At Galilee Medical Center we deliver about 5,500 babies a year and each one is a special story and a privilege for us.
We also invite you to watch this short video about our doctors at the Galilee Medical Center showing the true character of Israel by saving lives of Syrians.
Wishing you a joyous New Year!