Ronny Linder-Ganz from Haaretz wrote a profile on Galilee Medical Center in the news outlet's May 6 issue: "There's nobody to help us but God and Israel' is a familiar refrain at the hospital near the Lebanese border. But the patients are eager to return home."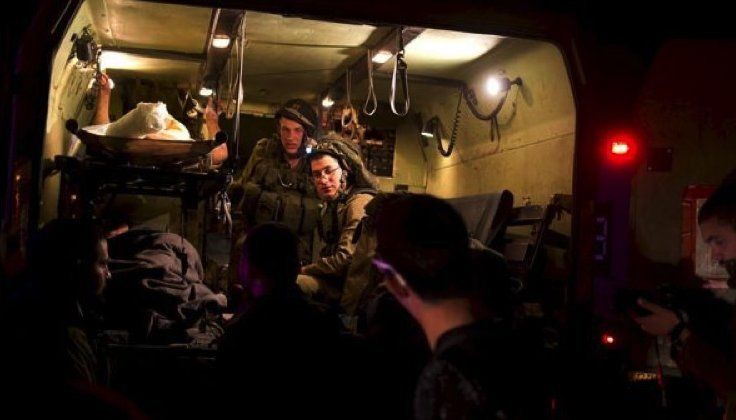 Raji, 23, was heading to visit a friend in western Syria when a sniper's bullet hit him in the face. The young man was given a bewildering choice: Go to a hospital in Jordan − or one in Israel. He knew the answer on the spot.
"I had heard a lot about the good treatment and care at hospitals in Israel, and there were bad stories about what happens in Jordan," he told Haaretz from his room at Western Galilee Hospital in Nahariya. "I heard they amputate there for every little thing."
He was received in Israel by Prof. Samer Srouji, mouth and jaw chief at Western Galilee. "I never saw a patient in such condition," Srouji says. "Raji had lost his upper jaw, cheekbones on both sides of his face and his right eye. It was an unbearable sight – you saw no face."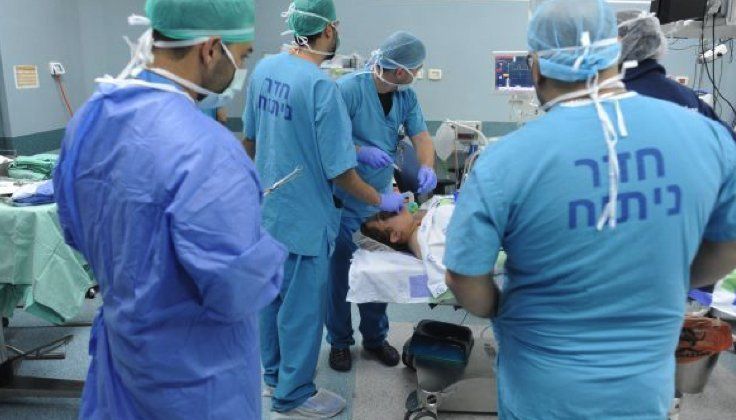 The mission to save Raji's face began the day he arrived and has lasted a year-and-a-half. By now he speaks Hebrew, has gotten used to the hospital food and is highly involved in his treatment.
Not all wounded Syrians are asked if they want to come to Israel, or choose to come if they're asked. The first ones, who weren't asked, were terrified when they discovered where they were, says the hospital's director, Dr. Masad Barhoum. "It would take them a day or two to calm down and realize they wouldn't be harmed," he says. "Now many ask to come to Israel."
The Nahariya hospital is 10 kilometers from the Lebanese border, and it's the second-biggest medical center in Israel's north. Inaugurated in 1956, it has 722 beds, and from 2013, the year Israel began to take in Syrian wounded, it became a world leader in treating war wounds.
In the last four years it has treated 1,600 Syrians − 70 percent of the Syrian wounded who have entered Israel. Their average stay is 23 days.
After Russia joined the war in September 2015, the pace of incoming patients doubled and the type of wounds became much worse, Barhoum says. The medical staff at Nahariya don't care about the patient's country of origin. "Seeing a child's face, it's inconceivable how one people can do such things to another people in the same country," says Smadar Okampo, head nurse in pediatric surgery.
"These children have no childhood. The adolescents, 14, 15, are sometimes fighters – I can't know if one's an innocent civilian or a fighter with ISIS or the Nusra Front, or a soldier for [Syrian President Bashar] Assad. In any case, we treat everyone."
"I don't care who's pitted against who," adds Dr. Eyal Sela, head of the ear, nose and throat department. What he cares about, he says, is that no hospitals are left over there, and hardly any doctors.
A child's world in Syria
One patient he can't forget is a 15-year-old. A grenade went off in his right hand; he lost his right arm while the entire side of his torso was burned. Yet all he wanted was to return to Syria.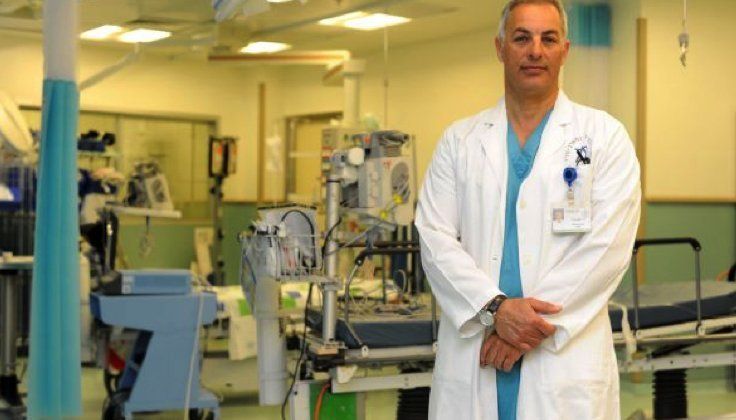 "We asked him, almost begging, let us take care of you. Finally we persuaded him to stay a few days. He received treatment and went back to Syria with stitches and metal plating," Sela says.
"A year later he showed up with the same wound on the other side, again from a grenade. I was mad and asked, why didn't you learn your lesson last time? I'll never forget his answer: 'You have smartphones and PlayStations to play with, and we have hand grenades. What do you want from me?'"
The completely different reality just a few kilometers away creates profound emotional commitment. Staffers bring the patients food from home, Okampo says.
"Arab workers bring Arab foods because the patients have trouble adjusting to Israeli food. The store at the entrance donates schnitzel to the kids because some won't eat anything else," Okampo adds.
"There's a storeroom full of clothes and everybody leaving goes with a package. All the kibbutzim in the area donate clothes and toys. We tape episodes of the popular Syrian soap opera 'Bab Al-Hara' and show them here, so they have something to watch."
Emotional ties are created. And upon their arrival, wounded people from Syria cease to be the enemy. "Their stories make us cry," Barhoum says.
Human ties, humanitarian help and security considerations are only part of the story. The hospital admits that these horribly complicated cases are a huge opportunity for it to gain experience. All trauma victims will benefit.
"I'm preparing the hospital for the third Lebanon war, which I believe will come," Barhoum adds.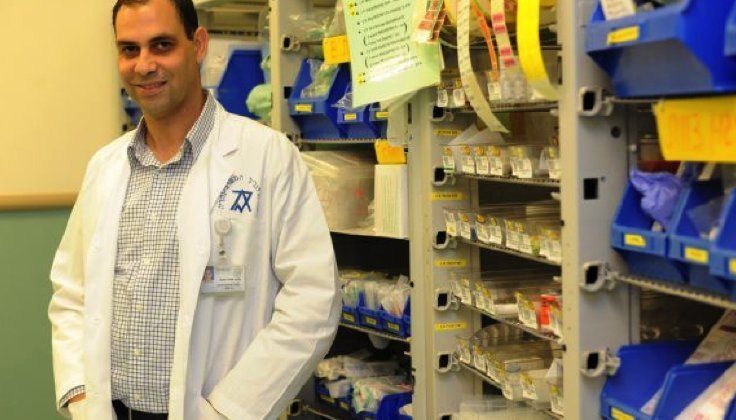 Raji is housed in a relatively isolated ward where most of the Syrian patients lie. The ward has been secured 24/7 ever since Druze civilians attacked an ambulance carrying wounded Syrians in June 2015, thinking they belonged to the Nusra Front.
Children make up about a fifth of the Syrian patients in Israel. "I won't forget the girl of three who arrived without parents and cried for three days straight, shrieking 'Mama, Mama.' Finally the mother of another girl simply adopted her," Barhoum says.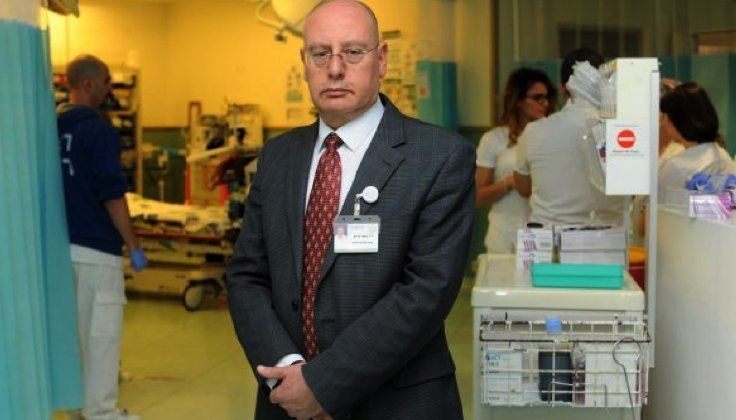 "Or the mother who arrived badly wounded with two daughters hurt even worse from an explosion. One died and the mother had to be brought to identify the body. I couldn't take it."
Children arrive with missing limbs and shattered faces, and many are severely neglected and carry lice. The first order of the day is cleanup, Okampo says. Many arrive without parents. Some arrive unconscious and don't realize where they are when they wake up.
"They don't understand the language, we look different, they're in terrible pain – it's a shock," Okampo says.
They're just as shocked that the Israeli staff can speak Arabic. Okampo took a course in the language at the hospital. "Language is the first thing that builds trust," she says. "It's hard to speak with a child through a third party."
Returning healed, in a way
The staff never get used to the sights, but they do gain resilience, Okampo says. Sometimes. One time the team fought hard to save a man whose main artery to the brain had been torn by a bullet, and they worried about brain damage.
He awoke the next morning. Unable to talk, he signaled for a paper and pen and asked where he was. Then he asked why they had saved him. He didn't want it. "The last thing I saw before being wounded was my two children, age three and five, being shot," he wrote.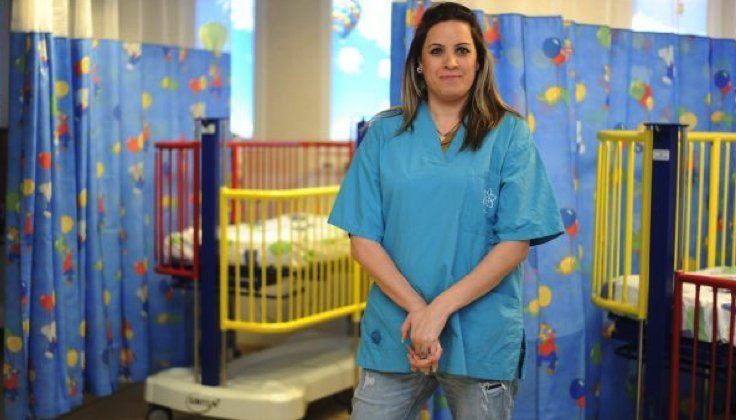 As Okampo puts it, "We were finished. The tears started to fall and we didn't know what to say to him, or how to continue with the day. You suddenly ask yourself if you did right or wrong in saving him." Ultimately that patient healed and returned to Syria.
Returning to Syria is a charged moment too. There's something almost absurd about devoting boundless care to victims and sending them back to hell. Yet the patients seem to want to go back, even if their homes are in rubble and they're returning to the unknown.
"We want to go back to Syria even though we know a lot of people are dead and everything is ruined … Rebuilding Syria will take 50 years," says Ahmed, a man in his 20s who lost a leg.
The Syrians are released with no proof that they were ever in Israel. The documentation is written in English and Arabic. There's no hospital logo, and there can be no proof of Israel on labels for food or clothing.
"If we manage to achieve even a little change, to change the opinion of just one person, we've done our job. Raji is 23. He'll have a family and live because of the treatment the Israelis gave him," Sela says.
"If I treat one man, 50, 1,500, and they go back to Syria, their families will be grateful. At some stage the child or grandchild will ask about their scar, and they'll explain that the Zionist enemy treated them and saved their lives."
When asked if they had a message to deliver to the world, the wounded all had the same one, which more or less went like this: "The whole world is looking at Syria and doing nothing. There's nobody to help us but God and Israel. Inshallah, may all the nations of the world intervene and end this war."
Ronny Linder-Ganz
Haaretz Contributor