Druze community make outsized contribution.
By Abigail Klein Leichman
Jewish News Syndicate
This article was first published by Israel21c.
April 15, 2021
The Druze of northern Israel are a tiny religious and ethnic minority. Neither Muslim nor Christian, they comprise just 145,000 of the country's 1.95 million Arab citizens. Yet Druze Israelis are well represented at senior levels in academia, politics, the military, science, medicine, arts, sports and business.
"Relative to our numbers we are very accomplished, just like the Jews are in the world," says Druze Israeli entrepreneur Aiman Amer (see his profile below). "We've learned from the best."
Amer explains that the monotheistic Druze religion, founded in Egypt about 1,000 years ago, expects followers to live and marry within their own communities but not as a separate nation.
Altogether, there are about 2 million Druze, primarily in Syria, Lebanon and Israel, as well as Jordan, North America, Venezuela, Germany and Australia.
"Each community is completely patriotic and loyal to its country," says Amer, adding that the Druze also value dignity and equality between men and women.
Below are profiles of six highly successful Druze citizens of Israel. All trilingual, speaking Arabic, Hebrew and English, they are role models far beyond their northern villages.
Col. (res.) professor Salman Zarka, director general of Ziv Medical Center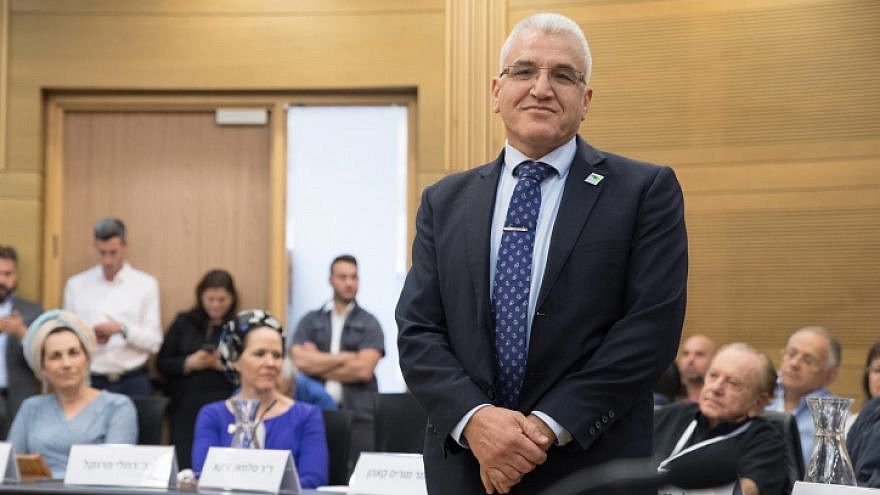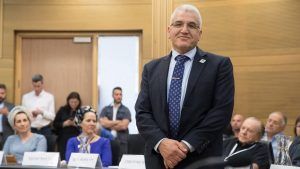 Zarka says he completed 25 years in the Israel Defense Forces Medical Corps on "the first candle of Hanukkah" in 2014. Two days later, he became the first Druze to head an Israeli hospital—the 350-bed Ziv Medical Center in Tzfat.
His parents, who spoke only Arabic and could not read, raised a large family in the Upper Galilee village of Peki'in and encouraged their children to achieve.
Zarka certainly did. He has an MD from the Technion-Israel Institute of Technology, a master's degree in public health from the Hebrew University of Jerusalem and a master's degree in political science from the University of Haifa. He has taught medical students and published nearly 40 papers.
After Zarka had the honor of lighting a torch on the eve of Israel's 71st Independence Day in 2019,
many young Druze told him that he inspires them to dream big and work hard.
Zarka says he's a proud member of the Druze community in Ussifiya on Mount Carmel, yet his Israeli identity comes first in all he does, whether serving in the IDF or providing humanitarian aid to victims of the Syrian civil war and other disasters around the world.
"The Druze were connected with the Jewish community here even before the establishment of the state," says the father of two current Israeli soldiers.
Zarka, now 56, experienced just one incident of blatant discrimination.
"When I finished the medical officers' training course in 1988, HR wanted me to serve as a physician in the air force, even though there were no Druze then in the air force," he relates.
But the colonel in charge blocked Zarka's appointment, saying he did not want to be the one to send the first Druze to the air force.
"So I didn't go, just because I am Druze. I appealed the decision unsuccessfully, and so out of love for my country I went to the battalion where I was assigned and did my job well.
" Zarka went on to head the Medical Corps of the Northern Command, an IDF field hospital treating civilian casualties of the Syrian civil war, and finally Military Health Services.
"I left as a colonel, the same rank as the person who refused to send me to the air force," he says with a smile.
And now the Israel Air Force finally has its first Druze colonel.
Shady Hassan, co-founder of Vocalis Health
Named to the Globes "40 Under 40" list for 2020, Hassan is the son of a physician in the Druze village of Julis. He graduated from the Technion medical school in 2006.
After a decade of practicing internal medicine, Hassan recognized an impactful opportunity to combine medicine and technology.
"While working at Carmel Medical Center, I found myself habitually listening to my patients' voices to gauge the state of their health," he explains.
"I realized that if I could quantify the data available in a patient's voice, I could help millions of patients. Advances in artificial intelligence and vocal analysis technology made this possible."
After taking courses in medical device development and business management, and getting an investment from the aMoon Fund, Hassan founded Healthymize with Daniel Aronovich and Tal Wenderow in 2017. In December 2019, the company merged with Beyond Verbal and was renamed Vocalis Health.
Their AI-assisted vocal analysis, first used to monitor respiration, was adapted as a screening tool to assess COVID-19 risk based on a unique "vocal fingerprint."
Hassan has led Vocalis into collaborations with institutions including the Mayo Clinic and manages its clinical development in screening, detecting and monitoring acute and chronic voice-affecting health conditions.
"The Druze are well educated and integrated into Israeli society," he says. "On the other hand, at least until a few years ago, entrepreneurship wasn't common. You'd see some Druze in senior positions at corporations but not starting companies."
Therefore, although this medical technology pioneer hopes to resume treating patients someday, at age 39 he is gratified to be an example for young Druze engineers and physicians.
"I hope to be an inspiration, an image people can look up to," says Hassan.
Fatma Shanan, painter
Born in 1986 in Julis, Shanan was exposed to art at home, at exhibitions in Jerusalem and Tel Aviv, and in her family's travels to Europe. She received her bachelor's degree in 2010 from the art institute of Oranim College and has become an award-winning painter.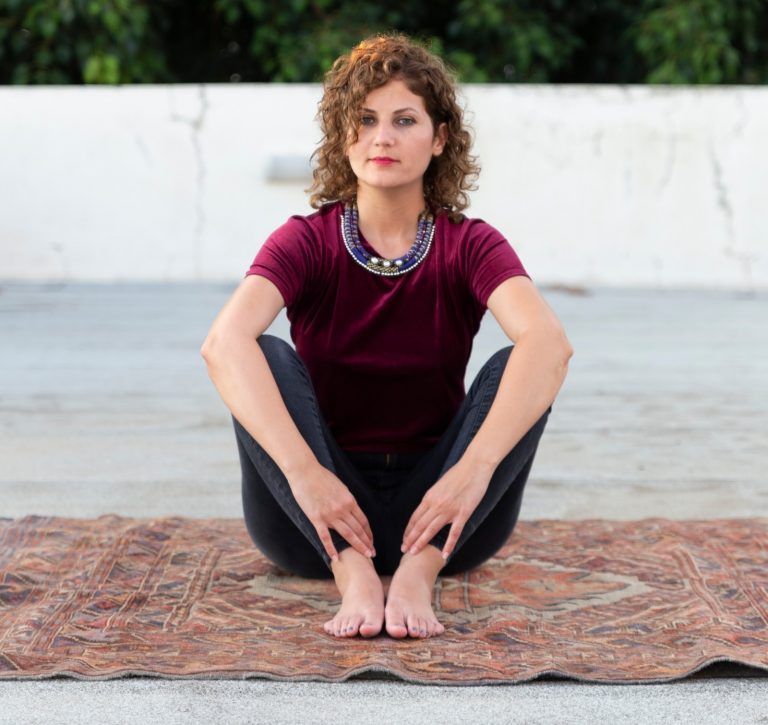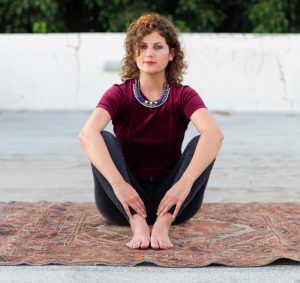 Was it unusual for a Druze woman to choose art as a career? Shanan replies, "It is unusual to be an artist in general. But I had the support of my family from the beginning."
Shanan's realistic, large-scale oil paintings are infused with a Druze spirit, most famously in her series depicting intricate carpets typical of her village, placed in unexpected contexts.
Often painting from photographs of herself, she suggests fluid definitions of gender, national and ethnic identities through her works.
"It is not only about physicality but also about the meeting of human and nature, a little surrealist," she says.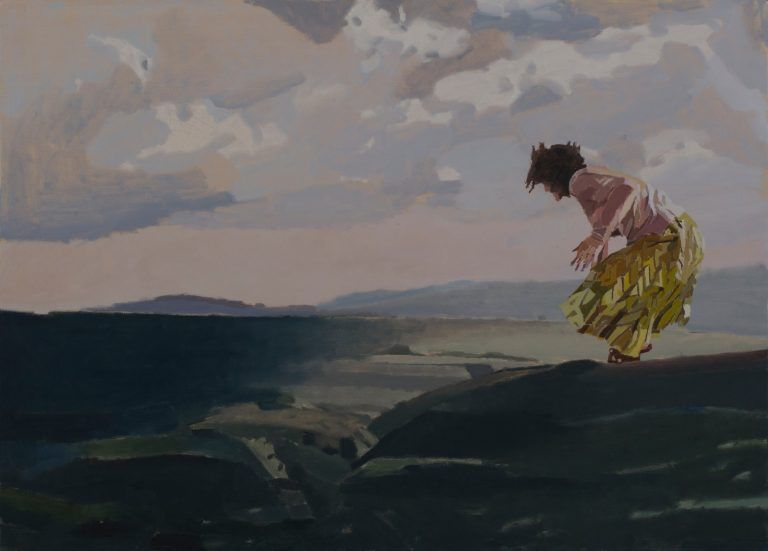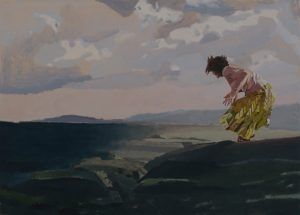 Shanan won the 2016 Haim Shiff Prize for Figurative-Realist Art from the Tel Aviv Museum of Art, where she exhibited solo in 2017. Her works also appeared in other major Israeli museums, at the Art Dusseldorf international art fair in 2018 and at the Armory Show in New York City in 2019.
She has participated in residency programs in New York, California and Tel Aviv.
She's now "working day and night" in her Tel Aviv studio preparing for a show at Dittrich & Schlechtriem Gallery in Berlin, where she had a solo show of self-portraits in 2019.
"Today I'm happy to see that my success is affecting lots of young people who want to study art because of me."
Aiman Amer, founder of Skillinn Technologies
Also from Julis, Amer served in the famed IDF signals intelligence unit 8200, which has spawned a large percentage of Israel's high-tech entrepreneurs.
In 1999, armed with a degree in computer science, Aiman embarked on a 17-year career recruiting and managing employees while building and managing Israeli R&D centers for multinational companies such as Intel, Microsoft and Nokia.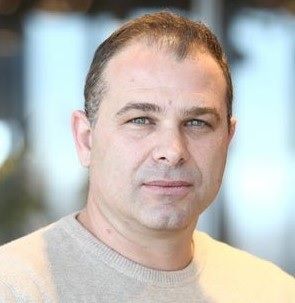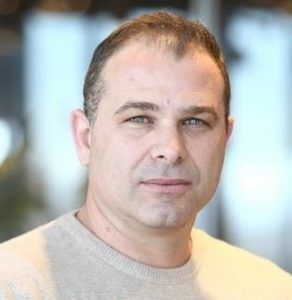 His experience taught him that high-tech companies struggle to find potential employees with the exact talents they need.
In 2017, he co-founded HR-tech company Skillinn with a Jewish partner and with an investment from serial entrepreneur David Maman.
Amer describes Skillinn as "the fastest search engine for tech talent. It's an easy and intuitive platform that measures technical skills.
"Skillinn gathers and crunches data provided by the candidate and from external sources including professional online forums and posts.
The Herzliya-based startup works with job seekers and with recruiters at companies worldwide. It also cooperates with an Israeli Ministry of Labor initiative to increase opportunities for Arabs in Israel's high-tech ecosystem.
Skillinn has extended its reach to the West Bank and Jordan, and soon Dubai.
"When I started out, few Druze were learning computer science and few were going into entrepreneurship," says Amer.
He was speaking in the midst of his family's move back to Julis from Haifa. He explains that he and his wife, who works at Intel, enjoyed having exposure to many cultures in Haifa but that it's important for them to raise their two children in their own culture.
Inshirah Sgayar Shannan, senior obstetrician at Galilee Medical Center
When Inshirah finished high school in the traditional Druze village of Yarka about 20 years ago,
most of her friends headed for marriage and motherhood.
"I felt I was meant to do something else," she says.
She entered the University of Haifa intending to become a teacher. Then she switched to psychology. During master's studies, however, a physiology course inspired her to apply to the Technion medical school. She graduated in 2010.
"Being the first female medical student in my village was like saying I was going to the moon," she says. "But I felt a cosmic pull to be a model for change, and my parents supported me."
Another outside-the-box decision was to marry a Druze man from another village—lawyer Mahmoud Shannan, CEO of the Druze Heritage Center in Israel. They live in Hurfeish, near the Lebanese border, with their four boys, aged one to 10.
Shannan is now a senior physician in the fetal-maternal medicine unit and delivery room of Galilee Medical Center, treating Muslim, Bedouin, Druze, Christian and Jewish women.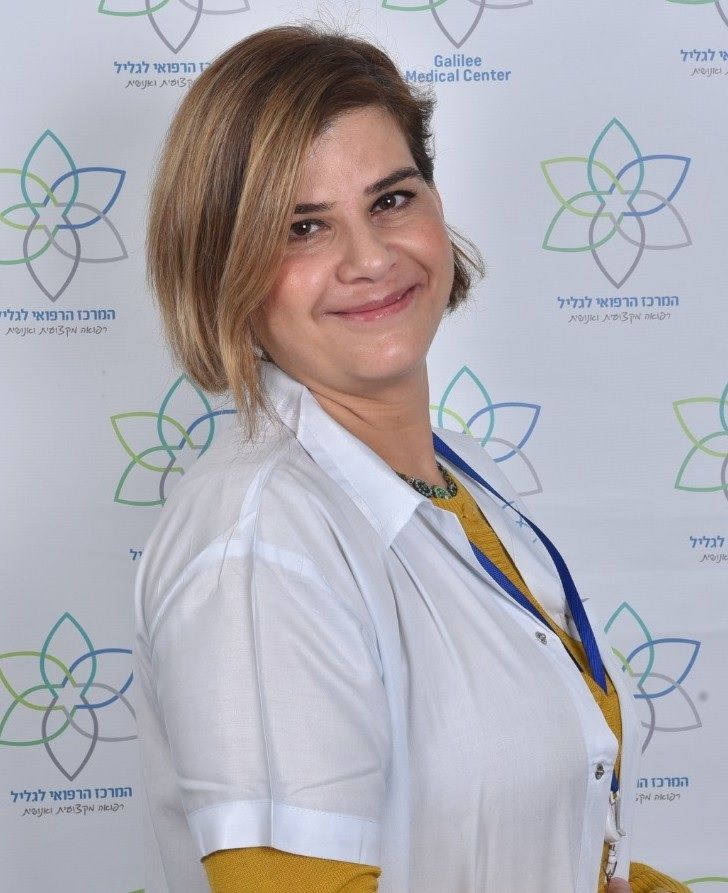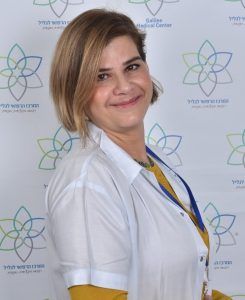 In addition, she does medical research, teaches at Bar-Ilan University's medical school in Tzfat, and is active in a clinic that her unit offers for women with poor obstetric histories.
"We review their files and tests and give them our medical opinion and support, with the goal of a better outcome in future pregnancies," she says.
"It's very intense emotionally and it takes a lot of time to prepare the reports," she adds. "It's a free service. But I didn't study medicine to make a lot of money, just to help women."
She spearheaded the first Israeli study on prenatal care during the COVID-19 pandemic, finding that many pregnant women were afraid to go for checkups and testing. She will urge the Health Ministry to implement telehealth and other strategies, especially in Arab villages, enabling prenatal care from home.
Shannan says she is gratified to see more Druze women following in her footsteps and seeking her advice.
"Many people know there is a Druze minority in Israel, that we are good citizens and believe in one God, but they may not know that brotherhood, peace and caring for one another are our values," she says. "We see ourselves as an important and critical part of the Israeli community."
Professor Fuad Fares, associate human biology professor, University of Haifa
"I think I was the first from my village to get a Ph.D. in medical sciences," says Fares, a 65-year-old native of Hurfeish.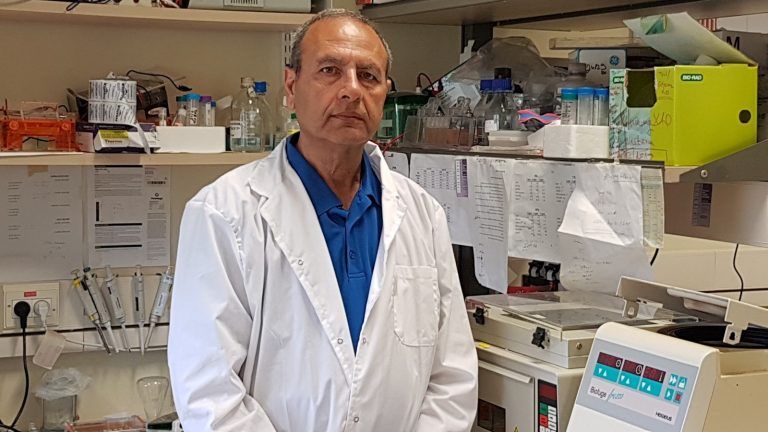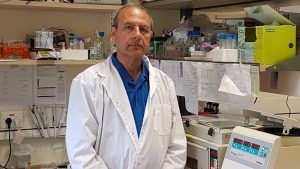 The extended Fares family accounts for about 1,000 of the 7,000 residents of this village between Nahariya and Tzfat. His second cousin, Muhana, heads the Bureau for National Programs at Israel's Education Ministry.
A full-time associate professor at the University of Haifa's department of human biology, Fares founded the molecular genetics lab at Carmel Medical Center and has headed it for 24 years. His goal is to screen the Druze population for genetic diseases.
"Marriage is forbidden outside the religion, and it's important for us to remain in the same community, so we are a genetic incubator," says Fares. "I saw that genetic diseases are a problem in some families. Therefore we encourage people to come for screening and genetic counseling in collaboration with the Ministry of Health."
Fares got his first degree at the Hebrew University and his master's and doctorate at the Technion.
He did postdoctoral studies in molecular biology and pharmacology at Washington University in St. Louis.
With Lital Sharvit, who earned her Ph.D. in his lab, Fares is developing a biologic treatment for pancreatic cancer using extracts from a unique Israeli mushroom and other plants. The university's tech-transfer arm, Carmel, established CanCurX to advance and commercialize this technology.
"CanCurX has another project in gene therapy," says Fares. "We look for genes in cancer cells that are silenced or mutated and use them for treatment of cancer."
He's also searching for genetic markers in families prone to cancer, and with the European Commission is developing a novel nanoparticle drug-delivery system to direct medication to cancer cells.
Fares, author of more than 75 papers published in major journals, served for 15 years on the Israel Council for Higher Education.
He says his parents encouraged academic studies, and that he and his wife have done the same for their two sons and two daughters. Fares proudly reports that each child finished a degree in the past year: two Ph.D.s, one master's degree and a bachelor's degree—so far.
"I believe if you direct yourself to excellence then you will have no problem" getting ahead in Israeli society, he says.